How to Make the Most of Your Test Drive
We get it. Test driving a vehicle is not the most fun thing to do. You're getting into a vehicle you're not familiar with, along with your family, and a salesperson riding shotgun and talking to you about the vehicle. If you want to make the most of your test drive – here are our 8 tips for making the most of it!


Plan Before You Drive
Making the
most of your test drive
starts before you leave home. Think about what you do with your vehicle on a regular basis, and what are the most important features that will serve these needs. Think about the extremes you'll need your vehicle to handle as well – including cargo and passenger needs.
By planning these out and bringing them into consideration, you can structure your test drive properly. If you understand you'll be on the highway 75% of the time, vehicles that perform poorly getting up to speed when driving on the highway should be moved lower on your list. If you regularly cart four or five adults, you'll want to make sure the rear seat can fit them. If you are idling in traffic quite a bit, make sure your test drive route puts you in such a situation. Thinking about these factors and planning ahead for them will help you find the right vehicle on your drive!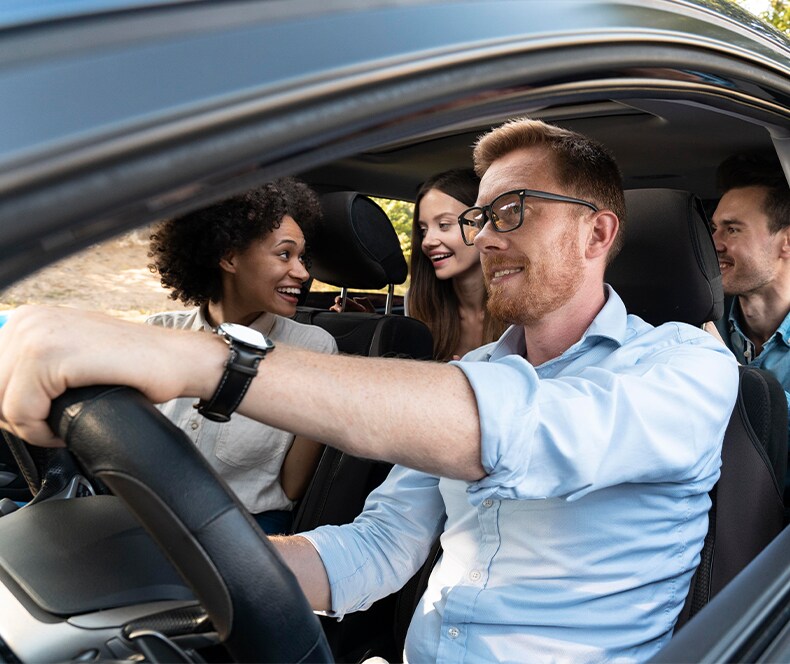 Drive Varied but Familiar Territory
You want to know how the vehicle will respond in a number of situations. Stop-and-go, getting on and off the highway, back country roads. At the same time, you are driving an unfamiliar vehicle. Make sure the roads you're driving are ones that are simple and familiar but will challenge the vehicle you're testing. This is where you must find out if the vehicle responds as it should in common situations! You don't want to wait until you've bought it to find out your SUV doesn't have the get-up-and-go to merge easily onto a busy freeway!

Explore the Vehicle
Get in and out of every seat. Reach for all the controls. Open and close the storage spaces. Poke around and check it out from every angle you can. Thoroughly explore the vehicle, opening and checking out things that you may never look at again. Look for any troubles possible.
A Different Perspective
If you can take a friend or partner along, make sure you do so! A
different perspective
aside from yours and the salesperson's is a good one to have – third parties who are impartial are great. They can point out flaws you may be missing, or advantages you may not have noticed. Additionally, they can give you opinions on how your back-seat passengers may feel, including space and comfort.

Check Out the Features
There are certain features you are focusing on when you pick out a vehicle – and you need to make sure they're working right! Test out
Bluetooth
connection,
Apple CarPlay
,
Android Auto
integration, the moonroof or sunroof, navigation, air conditioning and climate control, and anything else that is a feature that may be important to your decision on the vehicle. These are features you want – don't be afraid to walk away if they aren't working properly.
Drive It Like You Own It
You won't know how the car or SUV will respond to your normal inputs if you test-drive it with kid gloves. We all tend to go easy on test drives – after all, it's not our car yet! Get a feel for the
steering and handling
, and see if it is smooth enough for you. Test the brakes – are they noisy? Do they provide the stopping power you need for your style of driving? As mentioned earlier, make sure to test acceleration to see if the vehicle can handle highway merging and driving if you need it regularly.

Park, then Park Again
You'll need to park all sorts of ways as time passes. Parallel parking on either side, backing in, pulling in, and dealing with angled parking spots. This will give you a good feel for the true size of the vehicle, and will also help you evaluate the parking assistance in the car. Parking sensors, backup or surround-view cameras, and warning signals should all be tested. You can also decide if they work right for you – you may find that some backup cameras with grids may work better for your style of parking than others!
Ask Questions
The salesperson is there to be a resource. Ask about anything and everything that comes up in the test drive. Find out if there are similar vehicles coming in that may have other features you want. If anything feels odd or out of place, ask if it is normal. Don't feel embarrassed, ask them if there is something you don't understand about the operation of the vehicle. They should be helpful and pleasant with you.
Making the most of your test drive is key to making the right decision on a vehicle. Even two identical vehicles may have a different feel when you're behind the wheel. So get out there and test drive like a pro, and you can be assured you make the right choice! If you are looking for a new or used vehicle contact us at
Bobby Rahal Acura
, or take a look at our
inventory
online.