How to Get Your Car Summer Ready
Everyone thinks about getting their vehicle
ready to tackle winter
. It seems like this season can be difficult on vehicles, and there are more road hazards to deal with.
However, the summer season offers its own set of headaches and conditions that can take their toll on your vehicle. Making sure you take a look at your car, truck, or SUV before summer sets in is a smart idea. Particularly if you're expecting to set out on vacations and road trips, you'll want to make sure your vehicle is squared away before you hit the road. Let's take a look at the 6 big things we recommend to get your car summer ready!
Tire Replacement or Pressure Check
If you switch between winter tires and summer performance tires, it's time for that switch! Running winter tires into the summer can damage the tires, and will severely hamper your fuel efficiency.

While you won't need to swap out tires if you are rolling on all-season rubbers, you'll still need to check your tire pressure. You should be doing this regularly – optimally at least once a month – but if you don't you need to make sure to do it for the summer and winter seasons. Low tire pressure can reduce fuel economy, damage the handling characteristics of your vehicle, and more! On the flip side, overinflation can lead to increased wear and damage and brings an increased risk of blowouts.

Make your tires the first thing you check – and maybe make sure to start checking them more often!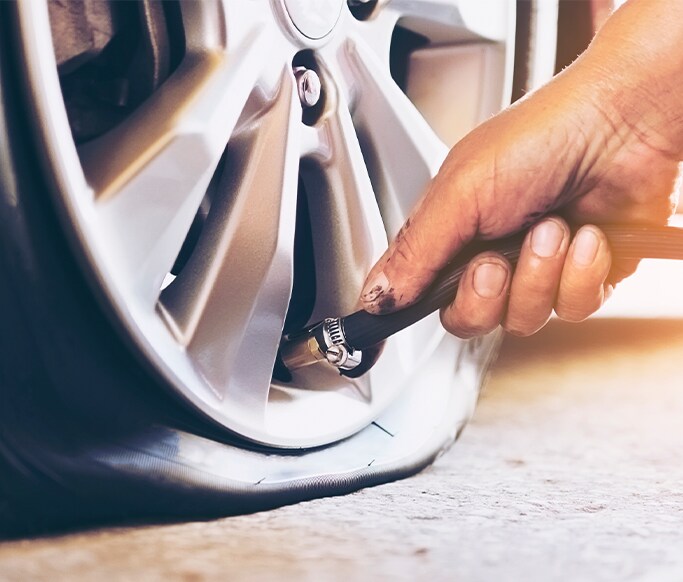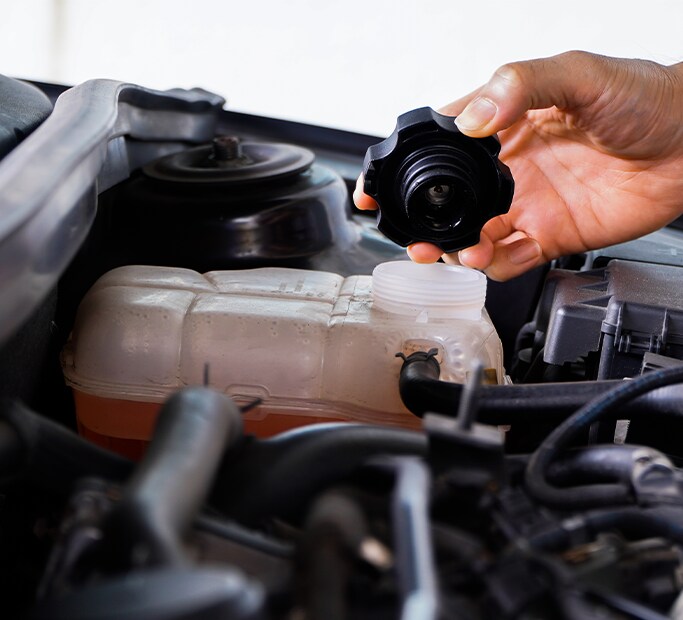 Thorough Fluid Check
Your car runs on fluids. When they run out, it can cause damage to the systems that keep your car or truck rolling. Give them all a look while you're under the hood! Check on these following fluids:


Oil
Coolant
Brake Fluid
Transmission Fluid
Power Steering Fluid

All of these fluids will keep your engine working smoothly, and avoid seizing and overheating in the warm months! Coolant is a particularly important one, with the higher risks of overheating in the summer along with the needs of your cooling system. Just be careful if you're checking and filling these yourself – proper handling of these fluids is necessary, as they all come with certain dangers.
Battery Test
While modern batteries are generally considered to be "maintenance-free" they still need checks and minor maintenance regularly. They won't need water fills like older batteries, but you'll still need to clean off corrosion. Clean the connections for optimal battery performance. You'll also need to get your battery tested. Hot weather can easily kill a battery – make sure it is strong enough to deal with the increased demands so you're not left stranded anywhere!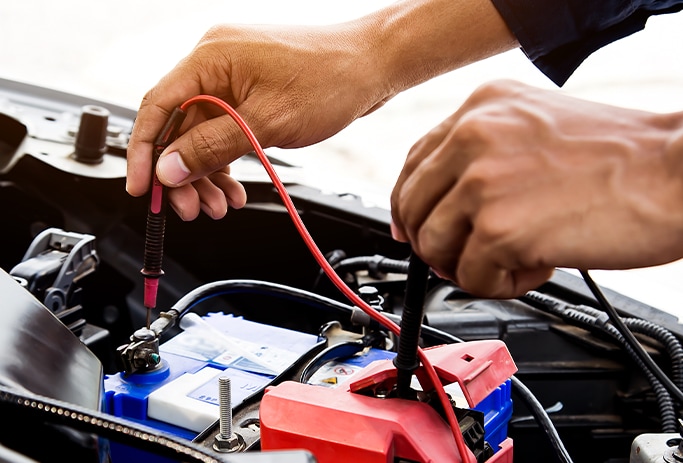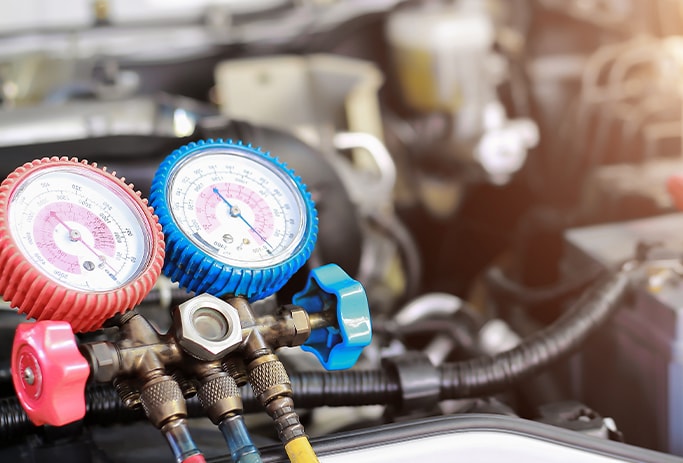 A/C Check and Charge
You've probably gone months without running the air conditioning in your vehicle. You want to check your A/C out before you have to depend on it to get you through the hottest mid-summer days. Run the A/C and make sure that it blows cold air when you need it. Pay attention for any odd noises, or worrying odors. The air it blows should have a neutral scent, and the A/C should run nearly silently. If there is squealing, squeaking or banging – or you smell dank, moldy, or mildewy aromas – you need to get your air conditioning maintained.
Replace Your Wiper Blades
Rubber has issues when it comes to temperature changes. Cold can make the rubber brittle, while heat can dry them out. Visibility is incredibly important, particularly as summer storms come through. So run the wipers with some spurts of fresh washer fluid to check if there is streaking or failures of the blades. If so, get them replaced right away – it's easy DIY maintenance!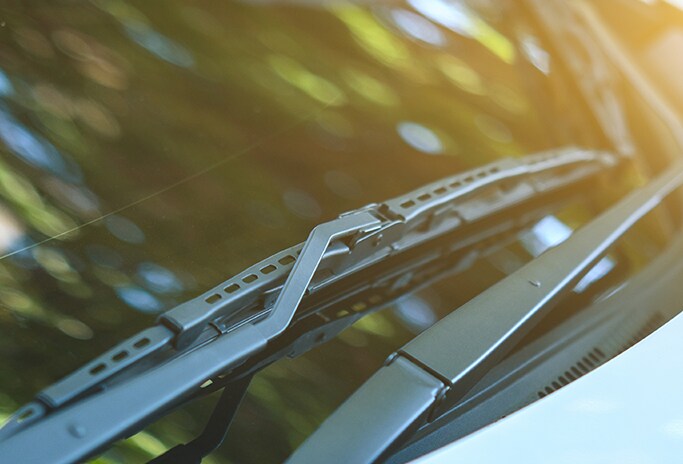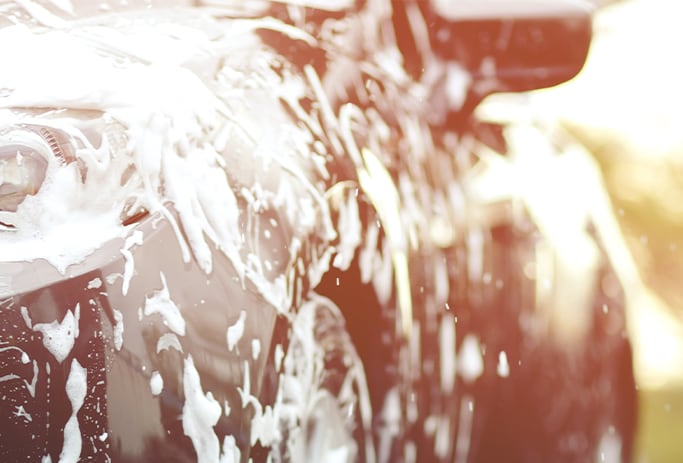 Wash and Wax
Clean off all the dirt, grime, salt, and more that has been thrown onto your paint and undercarriage throughout the winter! Aside from looking terrible, these can all be rough on your bodywork and chassis if they're left on. The combination of all this can age and rust your vehicle long before its time. Plus, the weather is going to be great – get out there and enjoy it while washing your car or truck.
By focusing on these points, you can get your car ready to serve you through the summer months. Whether you're just doing regular maintenance and spending the summer at home or prepping for a road trip, these maintenance points will help you get the best out of your car, truck, or SUV! The great news is that if you want these to be taken care of by certified pros you can visit Bobby Rahal Acura. Ready to visit our dealership? Contact our service center at Bobby Rahal Acura, and let us help you get your vehicle summer-ready.