Cabin Air Filter Replacement
In today's day and age, having peace of mind is something that all drivers seek. Knowing that the vehicle you are driving is safe is one of those items you shouldn't have to worry about. If you keep regular maintenance on your vehicle, you should already know about the cabin air filter and its importance. If you may be a little more lax on those monthly tune-ups or milage maintenance checks, you may be driving around with some items that are a quick, but important fix. Here at Bobby Rahal Acura, we want to make sure your peace of mind can be given back to you. Our service department will gladly help you catch up on those pesky tasks in your vehicle that may have been overlooked and get you back on the road quickly. At the top of the list of easy fixes, let's take a look at Cabin Air Filters.

What is a Cabin Air Filter and why do I need it replaced?
Most vehicles have a heating and cooling (HVAC) system in them. Not only is this there for the comfort of the driver and the passengers, but it is also there to help filter the air of particles and to make sure that you don't become sick while driving. These HVAC systems, just like the ones in your homes and offices, have filters to help make sure that contaminants stay out of the air that you are breathing in your car. These particles can include things like dirt, dust, leaves, twigs, insects, soot, smog, mildew, pollen, mold, spores, fungi, bacteria, germs, rodent droppings, and other undesirable debris. Making sure that you have a clean air filter will make sure that you stay healthy and that, as weird as it sounds, you stay safe on the road. Keeping the air clean in your car could prevent allergies from flaring and could keep symptoms such as sneezing, blurred vision, runny nose, and headaches from happening while driving.
Types of Cabin Air Filters
There are many types of filters that you can put in your car and they can range from $15 for a basic filtration to $50 for a more premium one. Standard filters are about 98% effective when trapping particles.High Efficiency Particulate Air (HEPA) cabin air filters can trap even finer particles and can be up to 99.97% effective. These filters provide the ultimate protection for you and your passengers.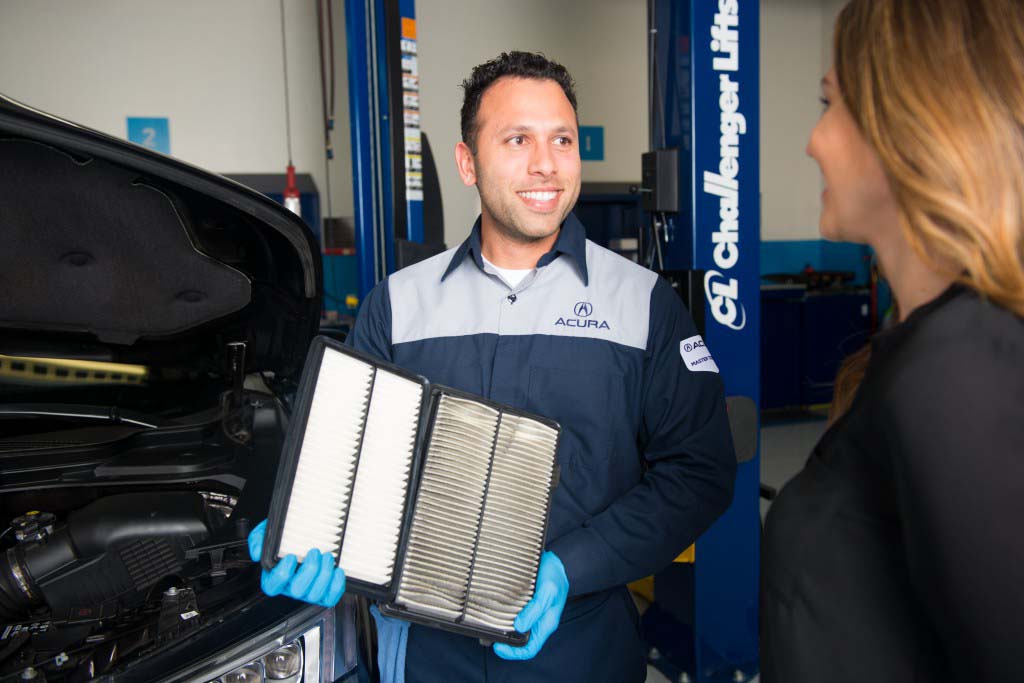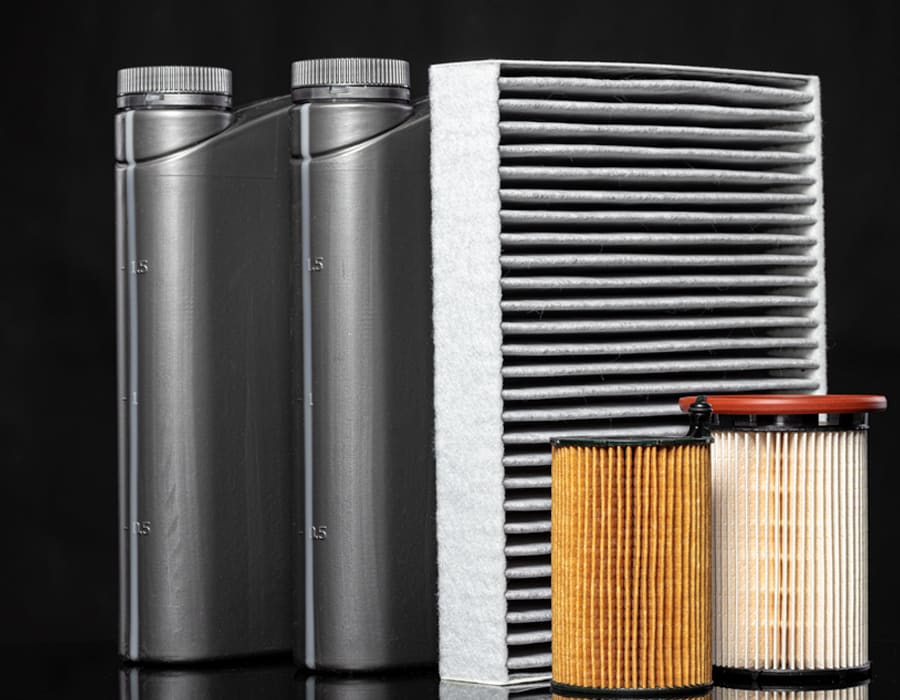 When should I replace my Cabin Air Filter
The first thing you should do is consult your owner's manual and see what they suggest for your Acura. Here are some basic guidelines for you to follow.
Mileage: Replace your Cabin Air Filter every 15,000 to 30,000 miles. Again, consult your Acura's manual for the specific mileage.
Levels of fine particulate matter: If you are living or driving in areas with higher levels of airborne debris, make sure to change your filters much more often.
Performance: If your windows have a hard time defrosting, windows fog easily, the airflow through your HVAC system has decreased, or there is a persistent bad odor, make sure to change the filter as it can cause damage to your car.
---
Even though Cabin Air Filters don't seem like the most important aspect to care about, there are still some benefits to keeping up with Cabin Air Filter maintenance. Most importantly, keeping up with this maintenance could prevent more costly repairs and could be beneficial for your health and well-being. Contact our team at Bobby Rahal Acura if you have any questions or need to schedule a service appointment. We hope you found this article helpful!