Acura Maintenance Package
One of the goals of Acura is making life easier for Acura drivers. This means giving them not just a great vehicle, but ongoing peace of mind and reduced ownership costs.
To this end, Acura has introduced the
Acura Maintenance Package
for select 2023 model year vehicles! This complimentary maintenance plan covers the first two years of ownership, or the first 24,000 miles on the vehicle, whichever comes first. It's fully transferable as well, meaning that if you buy a slightly used Acura that is newer than two years, and has less than 24,000 miles on it, the coverage continues.
This package includes coverage of select factory-scheduled maintenance as indicated by your Acura's
Maintenance Minder
system as well as your owner's manual. All maintenance must be performed at a participating Acura dealership, like
ours
. The covered maintenance includes standard oil and filter changes, tire rotations, and multi-point inspections!
Why Regular Scheduled Maintenance is Important
Adhering to your Acura's recommended maintenance schedule is important. It will help you get the best out of your Acura ownership! Following a maintenance schedule:
Increase car safety on the road
Saves money by preventing larger, long-term problems
Prevents untimely breakdowns that could disrupt your schedule
Keeps your Acura performing like the day you bought it
Prevents fuel waste, saving you money at the pump
Keeps your Acura's value high for when you look to sell it or trade it in to get your next Acura!
From monitoring and topping off fluids, to maintaining tire pressure and alignment, to changing filters, to performing routine brake maintenance, performing regularly scheduled maintenance is important. Your Acura owner's manual will have a recommended maintenance schedule in it, you should do your best to follow this to a tee.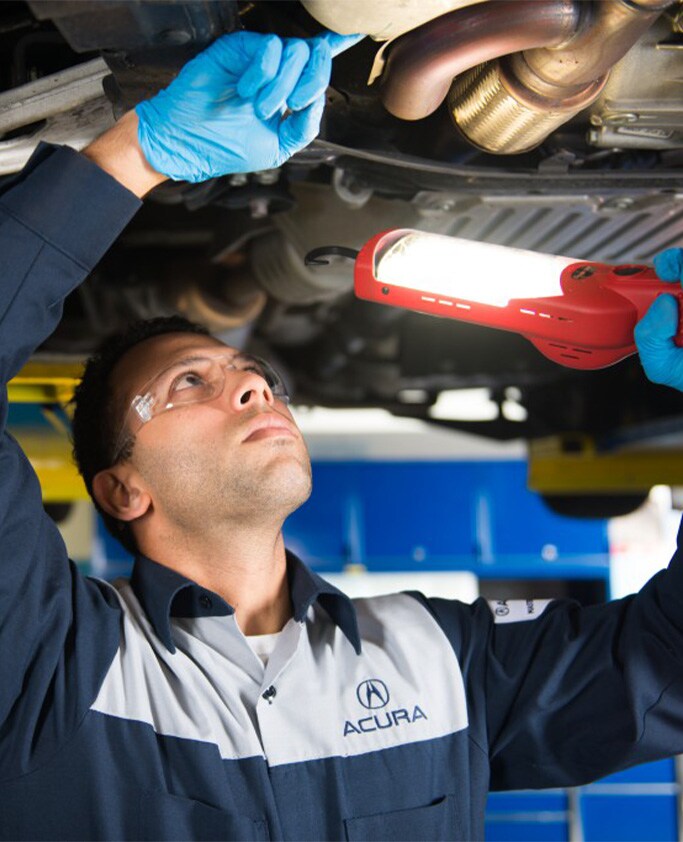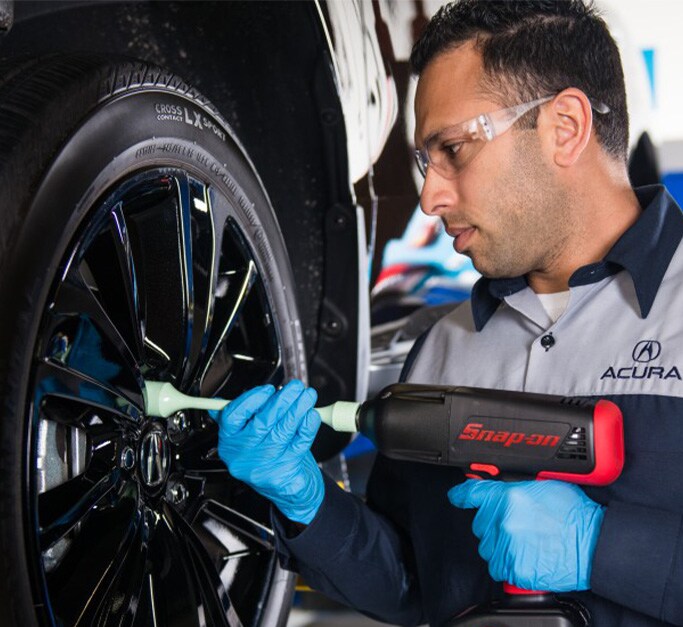 Why You Should Always Use Acura Trained Technicians
You might be tempted to take your Acura to your closest mechanic. However, there is a reason why the Acura Maintenance Program specifies that you need to take it in to a dealership to be worked on by an Acura-trained technician.
A
certified Acura technician
has undergone all the necessary training to specifically work on
Acura cars and SUVs
. They know the ins and outs, and how to diagnose them quickly and correctly. They're not jacks-of-all-trades, they are masters of the specifics of Acura vehicles. You want your technician to be able to confidently get to the heart of the issue right away, and fix it like the original automaker intended. You'll only get that from an Acura certified technician!
Acura Dealerships and Acura Certified Parts
Another reason why the program uses participating Acura dealerships is because it guarantees the use of Acura certified, OEM parts. These are parts that have been tested for use with your Acura vehicle, both for fit as well as function. They have also been constructed from materials that will fit the original usage needs – dealing with heat and cold, caustic chemicals, petroleum-based chemicals, and more. These parts generally come with manufacturer support and backing, and will often provide a longer performance life than third-party parts.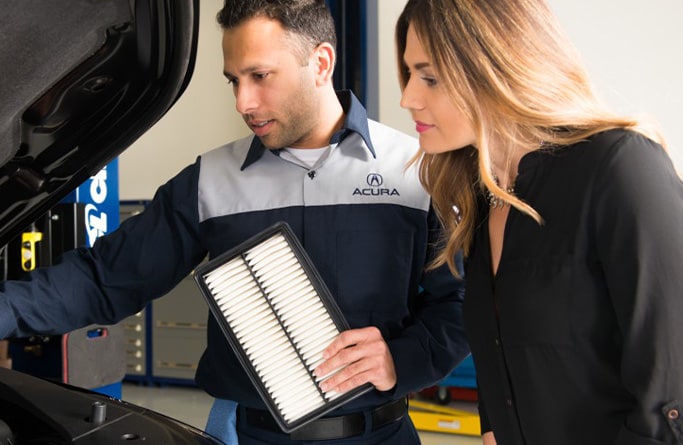 The Acura Maintenance Package is just one of the many ways that Acura makes owning an
award-winning Acura car or SUV
a smart idea! With performance, luxury, and reliability all wrapped in an attractive package – and now with cost-effective maintenance to prolong the life of your vehicle – buying an Acura today is one of the best choices you can make!
Find great Acura vehicles in stock at Bobby Rahal Acura, or take a look at our inventory online.